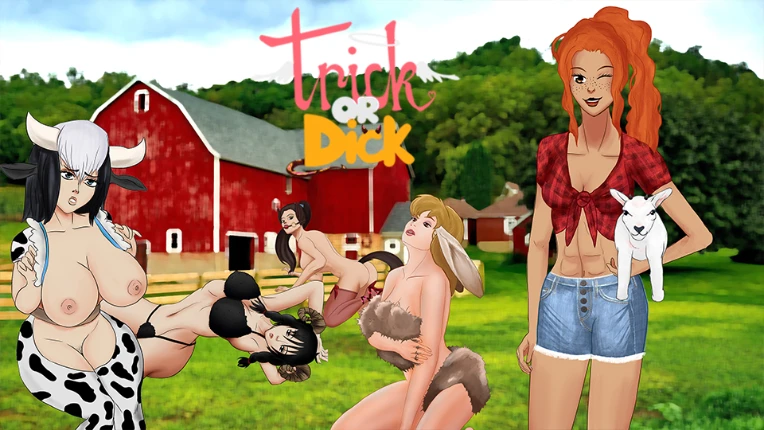 Hi, LazyPotato & CutePotato here.
It's been a week since we have released TrickOrDick v0.4 for the public and we hope the update is enjoyable, fun, and sexy :)  
What do you guys think about Felicity's choice for her Halloween costume? 
We would also like to talk about this update and the general direction we are taking. This year has been pretty bad, and even if it did look like we stopped working at the game, that's not the case. Because of personal issues, we can't spend as much time behind the computers as we'd like to and we are making slower progress than we wished for. Even though there is a lack of updates between major versions, we are still working on the game as much as possible. We both decided it would be better if we stopped focusing on always trying to publish a major update, that takes us a long time. Instead, we prepared a roadmap with smaller (but still significant) updates and will be working on the next major version in the background. That way, we can publish updates and show you guys the progress we are making in creating this game as good as we can.